Venue
Event venue
Hotel Ossa Congress & Spa****
Ossa 1
96-200 Rawa Mazowiecka, Poland

Coordinates:
51.80318 N, 20.38255 E.

**The "Ossa Congress & Spa" Hotel** is located in the Ossa village, between Rawa Mazowiecka and Biała Rawska, next to the S-8 motorway, about 1 hour drive from Warsaw and its international airport. Initially, hotel makes 500 beds available for PyCon PL attendees, with the option to increase the limit. Conference venue offers modern rooms with high **** standard and different types of accommodation (studios, appartments, etc.) which should satisfy everyone.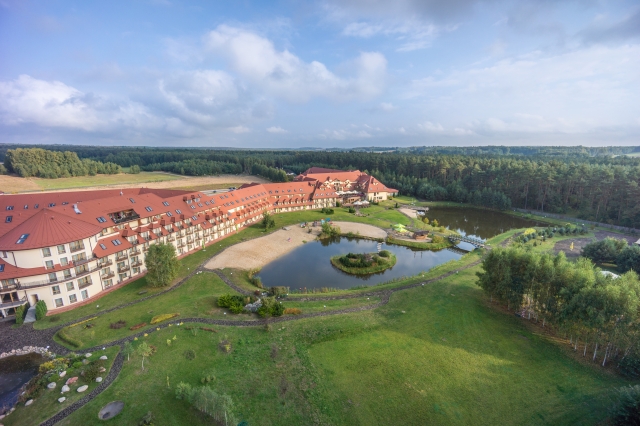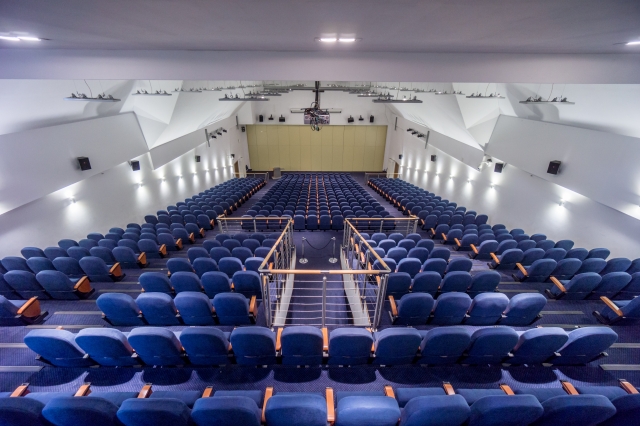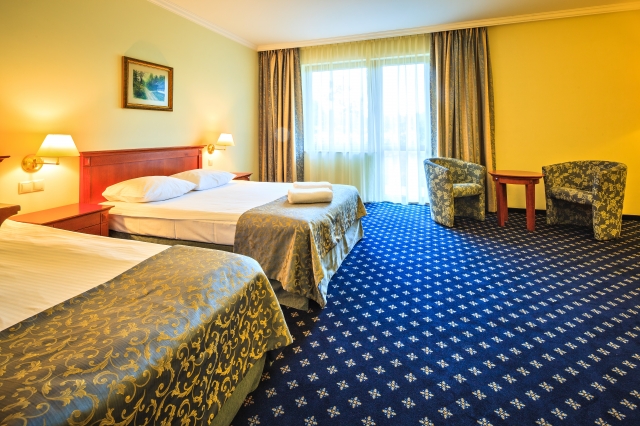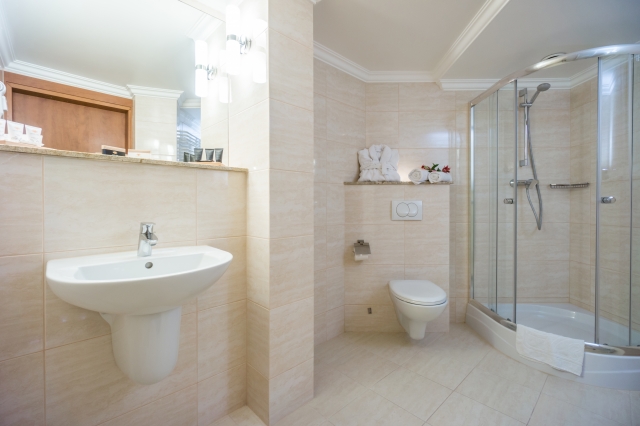 The venue is well prepared for organizing conferences and convetions, offering spacious lecture halls, including one with cinema-style feel. More detailed information about the hotel can be found on its website its website.
How to get by public transport?
The best airport for landing in this case is Warsaw Chopin Airport (IATA shortcut: WAW). There is a bunch of buses to Rawa Mazowiecka departing from the Warsaw West railway station. When you reach Rawa Mazowiecka, change bus to Biała Rawska (via Lesiew, not via Babsk) or alternatively Grójec. The important part is that bus should stop in Wólka Lesiewska, because this is the final stop where you must leave the bus. Next walk along the secondary road with direction Biała Rawska. Turn left on the first crossroad towards the Ossa (There's a road sign indicating the Ossa Congress & Spa hotel location). After a few hundred meters you'll see the hotel by your left hand. You can find the bus timetable from Rawa Mazowiecka to Wólka Leśniewska at this website.
Conference bus transfers
Due to location of the conference hotel and limited possibilities to reach it by public transport, we are organizing our own bus transport from Warsaw. Comfort and possibility to get to know new python friends during the journey is a big advantage of such choice. More information can be found on the separate page.
How to get by car?
The best way to get to Ossa is the S-8 motorway from Warsaw to Wrocław. The city of Rawa Mazowiecka is situated between Warsaw and Piotrków Trybunalski (A-1 highway). We leave the S-8 motorway on the "Rawa Mazowiecka" exit, not on "Rawa Mazowiecka Południe (south)" and choose the 925 secondary road towards the Biała Rawska direction. After about 9 kilometers in the Wólka Lesiewska village turn left towards Ossa. There's a road sign indicating the Ossa Congress & Spa hotel location. After a few hundred meters you'll see the venue by your left hand.
Shared journey
In our conference system we have a module where our attendees can contact other attendees for a shared journey. It requires some engagement and checking the available options, but can be the best way to reach the conference venue.