---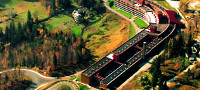 event venue
"Orle Gniazdo" Congress & Recreation Centre
28a, Wrzosowa St.
43-370 Szczyrk, Poland
coordinates: 49.721776 N, 19.02283 E.

The point indicates the exact location of the hotel. To see the full screen map, please click here.

The "Orle Gniazdo" Congress & Recreation Centre is located at the foot of the Klimczok massif about 600 meters above the sea level. It offers an unique view on the strip of Silesian Beskid along with his highest peak - Skrzyczne (1257 m). It makes available at altogether 500 places' disposal for PyCon PL attendees, both in economy and three star+ standards.

The detailed presentation with photos you can see at orle-gniazdo.pl.
how to get there by public transport?
The best airport for landing in this case is Katowice-Pyrzowice (IATA shortcut: KTW). There are a bunch of direct buses to Katowice city and trains to Bielsko-Biała from there.
Getting Szczyrk from Bielsko-Biała by public transport is quite easy - connections are frequent and regular. Start from finding best departure hours using the polish railways and Bielsko-Biała buses timetables. First, you should take a train from Katowice to Bielsko-Biała. You get off on Bielsko-Biała Central station and go left to the bus station by upper footbridge. Then you take a bus to Szczyrk Centre - it can be each bus going to Szczyrk (destinations: Centrum, Biały Krzyż, Biła and Salmopol are valid). When you get off the bus you must pass the main road straight ahead, initially to Słoneczna street. After 100 meters turn right to Klimczoka street, which becomes Wczasowa after next 200 meters and by serpentines leads steeply uphill. The Orle Gniazdo hotel is situated on the left, right after 2 km from the bus stop.
how to get by car?
The best way to get to Szczyrk is the secondary road no. 942 from Bielsko-Biała. We strongly recomend to choose the eastern baypass to get there. From west, it's enough to drive all the time straight ahead by S-1 express way. From north (Katowice) driving the main road no.1 you must turn left on the north crossing to S-69 express way - destination Kraków, Żywiec, Zwardoń, Zilina. Drive this way over 11 km, all the time to Żywiec, Szczyrk and finally Szczyrk only. The bypass finishes exactly on 942 secondary. You turn left here. After the Bielsko-Biała the road is becoming narrow to a single lane. We are driving ahead thru the Bystra and couple smaller villages. In Buczkowice we turn right on a roundabout. After reaching Szczyrk centre we are looking for the advertisements of Orle Gniazdo. Be careful - it's quite easy to miss it, because it's among many other ads. There Wczasowa Street where we need to turn right is located about 1.9 km from the "Szczyrk" entry board. We go with switchbacks steeply uphill there, about 2 km. Hotel building will be large and well-visible. map of described route
Main sponsors
---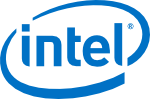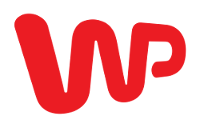 Become a sponsor!
Media partners
---